Welcome to the Raging Grannies Song Site!
You've come to the right place if you're looking for a song to express your outrage about all of those things that threaten the future of our children and grandchildren — war, climate change, greed, 'isms, and more.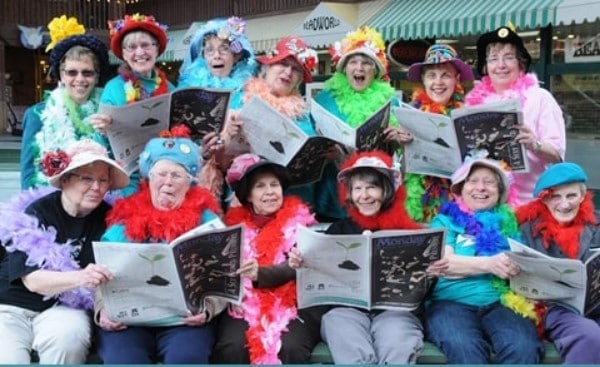 "We Try to make our words really meaningful and biting… so you get up there and give people a poke in the ribs, kick in the pants and get the message across." [Betty Peterson, Halifax, NS Raging Grannies, d. Feb. 2018 at age 100]
All songs posted on this site are written by Raging Grannies. We use old familiar tunes to address the outrages in today's world. If you're not outraged, you're not paying attention!
The Raging Grannies are pleased to share their lyrics with anyone who wishes to use them as a form of protest, and not for entertainment, as long as credit is given. Our lyrics are not to be used commercially, for profit, or for personal gain in any way, including but not limited to recording and performing.